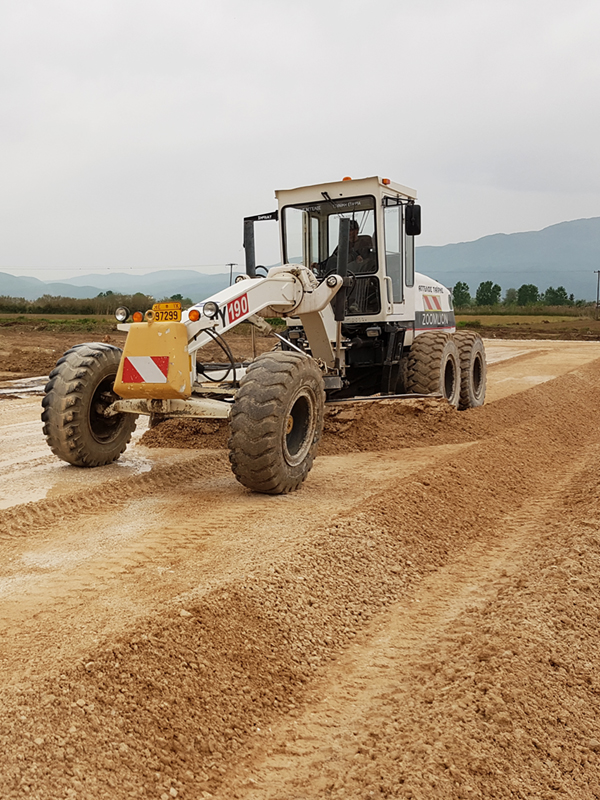 TAIRIS AGGELOS IKE
CONSTRUCTION COMPANY | SERRES
---
Tairis Aggelos IKE is active in Serres and all over Greece, in engineering and construction, in the public and private sectors. The creative presence of the years and the expertise of the company in the field of asphalt production and laying, with rich equipment and special production equipment ensure the quality and transform the "Tairis Aggelos IKE" into a separate and safe choice for each potential partner us.
The many years of experience of the founders of Tairis Aggelos IKE and the successful career path to date have been a staple for the vision and future of the company's new generation of executives. The need to expand business activity and the new competitive environment in the projects sector has put the IE "Tairis Aggelos" in a new form in 2016.
This action has given the company a strong impetus, significantly enhancing the penetration of technical projects, such as asphalt laying, earthworks and outdoor landscaping. At the same time, it opened up new business horizons, such as the recycling sector, providing today a contracted recycling plant for aggregates WE.C.D.. Also available for rent, a good number of machines.
Tairis Aggelos IKE continues creatively and scientifically with development and modernization, with ISO and CE certifications for the production of asphalt mixes and the execution of technical works as well as certified asphalt concrete base and circulation types (AS 12.5, PM 20, DP 31.5 and anti-slip layer).
---
All of the above contributes to the fulfillment of the objectives of "Tairis Aggelos IKE", which is credibility, quality, consistency and aesthetics, while the company's actions offer new jobs. Our productive activity, we believe is the most appropriate choice for your projects.